Paintball Field Builder FREE tools and program
A Paintball Field Builder needs the right tools. When looking for the right tool to meet your needs, you have to consider. Pricing, Learning Curve and flexibility.
The Paintball Field Builder Dilema!
There are some programs that allow you to build paintball fields. However you are limited to the objects that are in the program, or that you paid to use.
And there are other programs that you can't even draw a cube!
Where are the answers!
I have done a but of research for you so you don't have to. I can tell you right now. Don't buy something like AutoCAD if you don't know how to use it already. It's not hard once you get the hang of it but don't expect to learn it in a few days!
Don't settle for simple, nobody ever get's a WOW factor or stands out in a crowd from doing what everyone else does.
The Perfect Solution
Google SketchUp
is the perfect tool for a beginner in a 3D environment. Sketch Up actually has a model sharing community that makes this a top tool of choice by many professionals.
So, your building a paintball course? Type in what other people have already created and use their free models, or make your own if you want. Check it out! Below I have feature some of the work of other's in the google modeling community. One of the best features of Google Sketch Up allows you to Walk the Field! as if you are actually there! Imagine posting these models on your field website for teams to download! Or maybe you want to collaborate with your friend's about the field layout over the Internet.
The possibilities are endless!
Google Sketch Up is: Simple to use
Full of features
Did I mention FREE?
Look what other's have done already!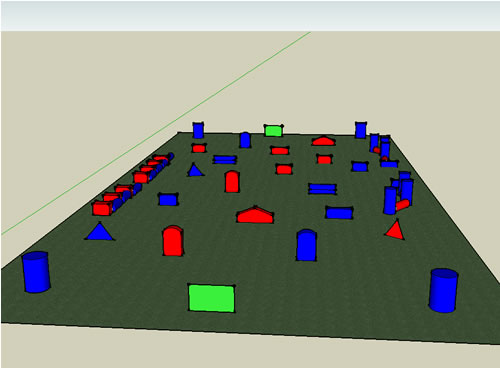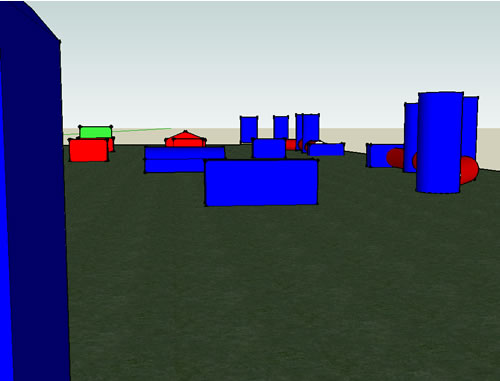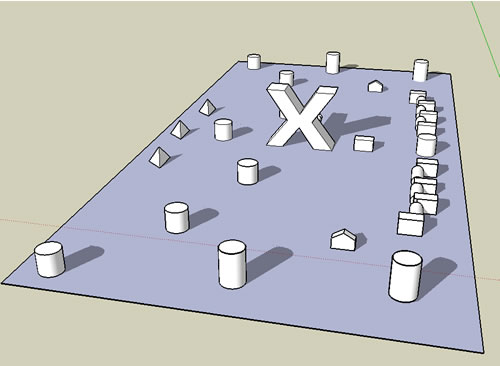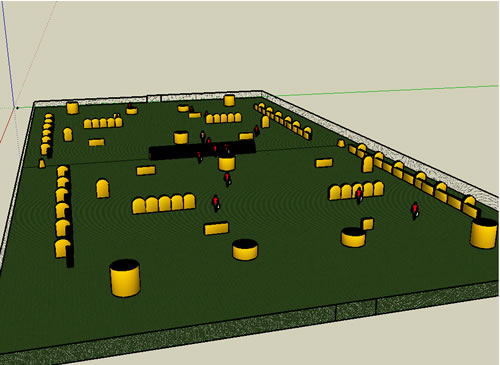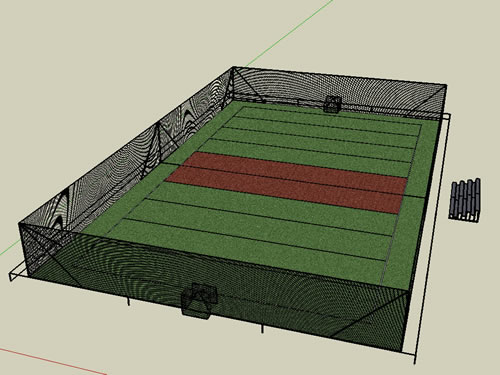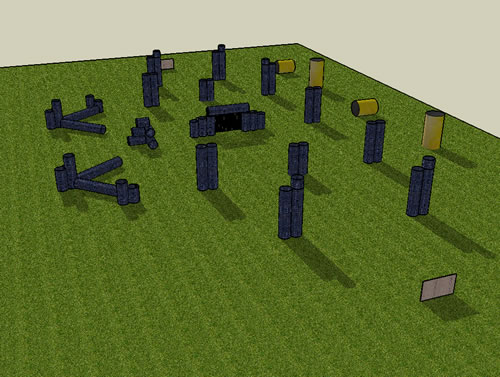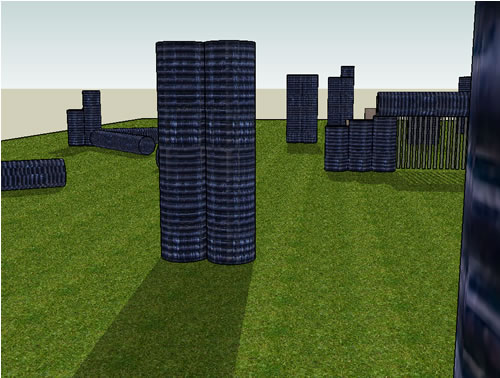 Back to Field Builder page Back to Paintball Review World